Portfolio
This palatial home in Parkland, FL was ready for an update. The request was for an elegant, sophisticated master bath. The homeowner, with some health issues, required a walk-in tub. While not for everyone, if you are going to do one, get the top of line like they did… aromatherapy, chromotherapy, music and jets everywhere you can think of. We made a seamless entry to the much-enlarged shower and rerouted the plumbing to allow easier access to the valves.
Changing the glass block windows really let the light shine in. The vessel sinks and sinuous faucets combined with the exquisite chandelier and elegant wallpaper makes this master bathroom a showcase like no other.
Click to View the Before Pics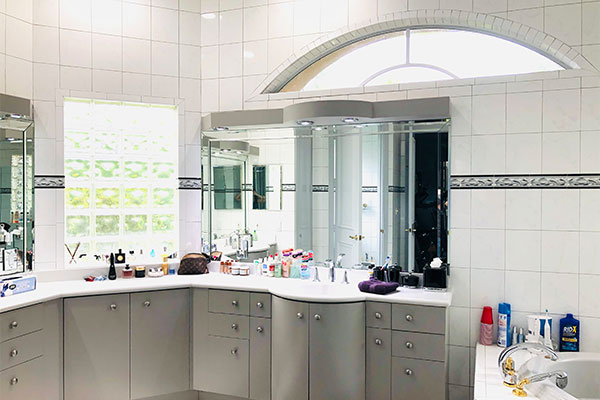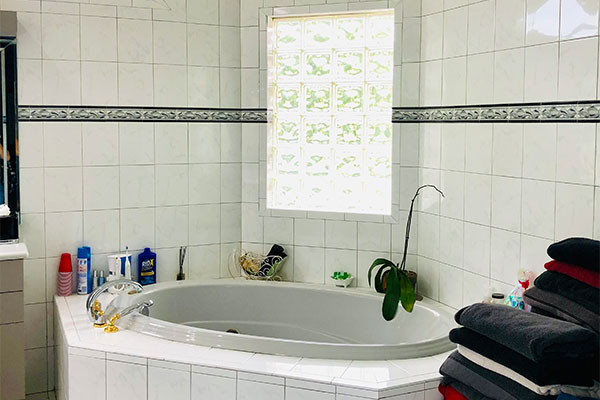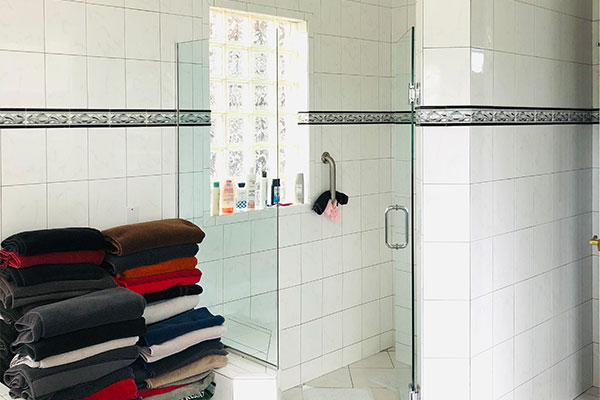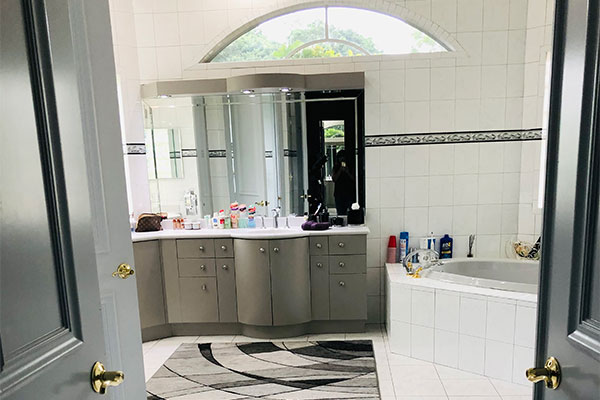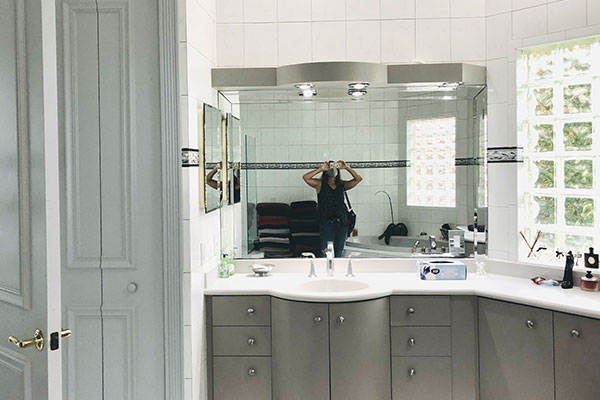 Removing all obstacles from creating the perfect home, we transformed this 1976 townhome into a modern-day paradise with clean lines, functional space and state of the art smart home technology.
Complimenting the upstairs styling, which offers a nod to the Art Deco movement, a favorite time period of the homeowner, the downstairs floor plan includes hidden doors, sliding glass panels for privacy and tons of storage space.
Click to View the Before Pics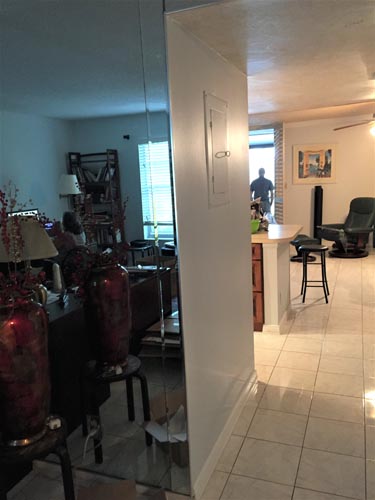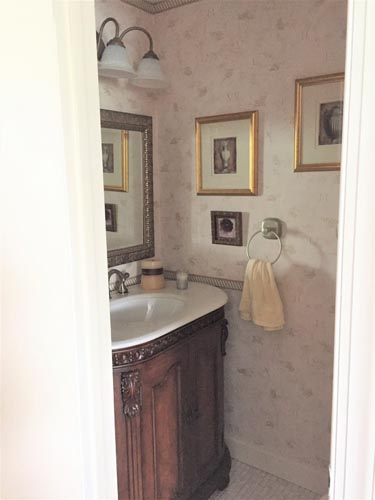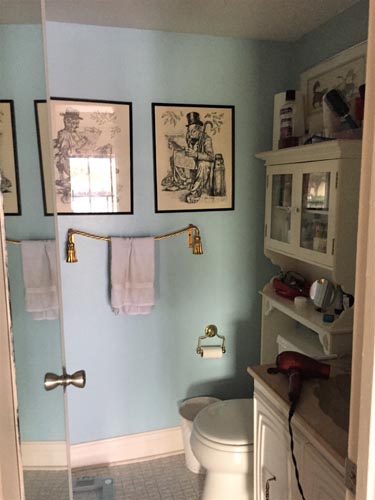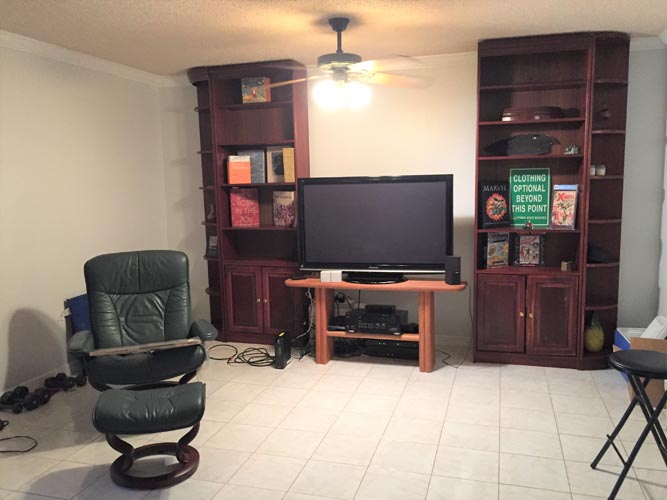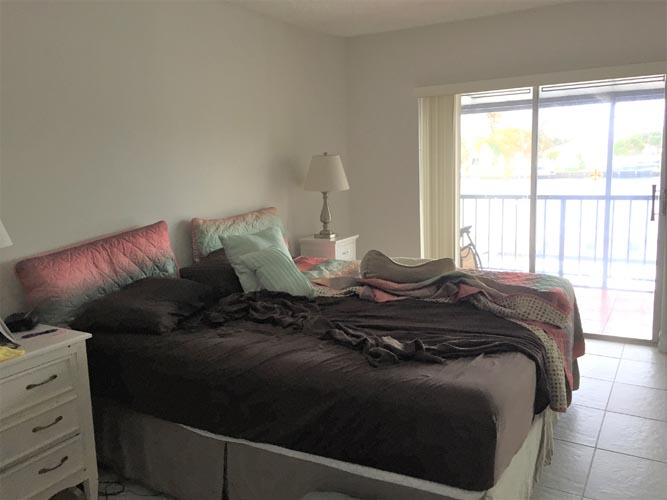 Harbor Island
Click to View the Before Pics